We can turn any space into our own with a little help from the bees.
Open on Main | Aug 7-31, 2018
For the month of August we took over the space at 100 Peabody all thanks to the space provided by the Downtown Memphis Commission's Open on Main initiative. The Hive turned our opportunity into a temporary retail and co-working space in the middle of downtown! During our month long stay we sold items made by local designers, co-worked with our community, and threw a few gatherings during our time downtown.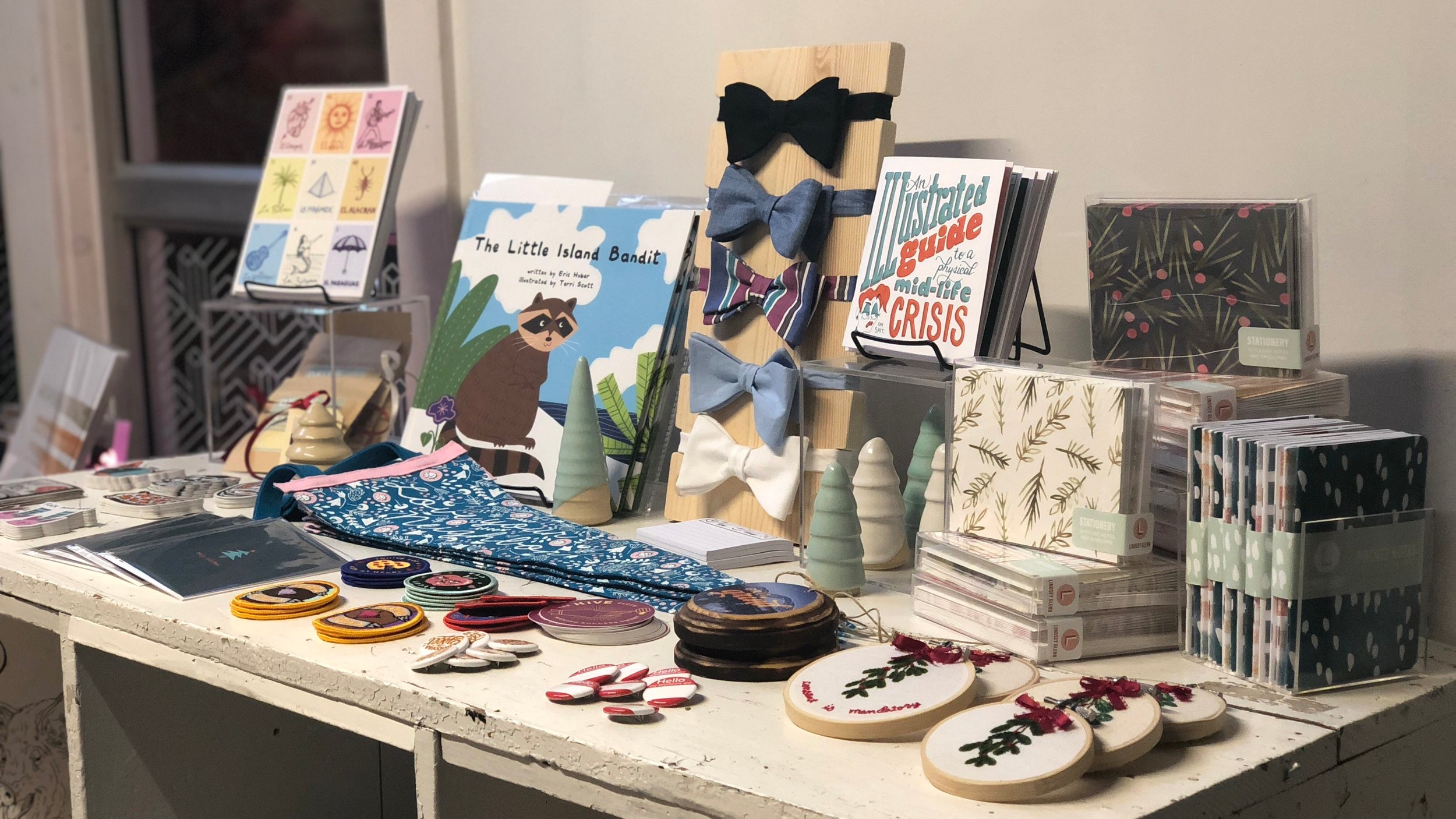 hoLIDAY mARKET | dEC 1-2 & 7-9, 2018
For the first 2 weekends of December 2018 we partnered with Wonder / Co-work / Create to transform their front office space into a Hive Holiday Market! Since we weren't managing the co-working we encouraged folks to check out the WonderCC space as a possibility to remote workers!